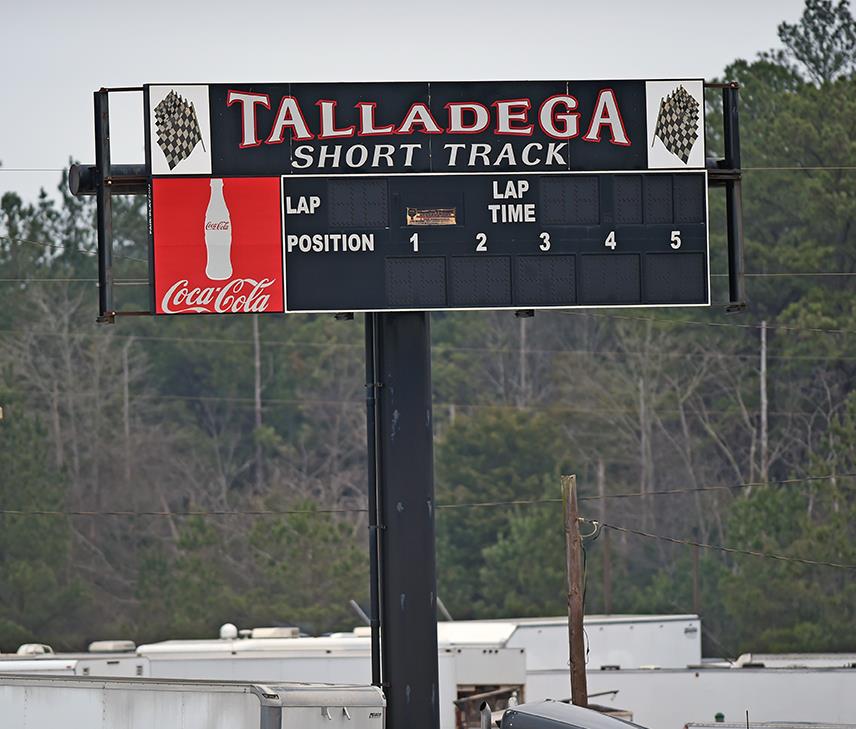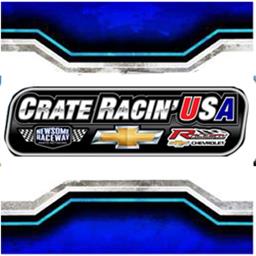 4/26/2021
Crate Racin' USA
---
Talladega Short Track Sold to New Owners
Talladega Short Track, considered to be one of the most iconic racetracks in the Southeast, has been sold to new owners with current Crate Racin' USA series director Adam Stewart and Hoosier Tire South owner David Miller set to assume the ownership reigns at the third-mile oval that is located across the street from Talladega Superspeedway.
A deal has been completed with co-owners Lynn "Preacher" Phillips and Mike and Rita Donahoo to sell the track, and employees have been notified of the change. Exact terms of the deal were not made public.
Stewart and Miller will continue a long-standing tradition of weekly short track racing at the high-banked facility, which is home to the annual Ice Bowl held each January. The third-mile track's most recent event was a doubleheader weekend in conjunction with NASCAR weekend festivities at the 2.66-mile oval across Speedway Boulevard, which featured events for three different Crate Racin' USA divisions including the Newsome Raceway Parts-sponsored Crate Racin' USA Dirt Late Model Series, and both 602 Late Model Sportsman and Modified Sportsman classes.
Alfred Gurley and a partner built the track that opened in the summer of 1977, with Phillips entering the scene as a new partner approximately a year later. Gurley passed away six years ago, with Gurley's stepson becoming a co-owner when Gurley's wife Louise died in Dec., 2018.
"I'm getting older, and Lynn Phillips is getting older, and it's been increasingly tougher for all of us to keep doing what we did at the same level we were able to do it for a lot of years," Donahoo said. "It's a difficult business, and a lot of people don't understand how much goes into operating a racetrack. We're tired, and we're getting more tired. We sure ain't tired of racing, though. We still love the sport, and we'll be around to help them should they need it, and we're more than willing to do that."
Donahoo said the track will be in good hands with Stewart, who plans to keep TST as one of his sanctioning body's anchor facilities, while still operating Crate Racin' USA with a business-as-usual approach. The sanctioning body has been steadily growing steadily since it was sold a little over two years ago by its original founder Mike Vaughn. Stewart now leads the organization on a daily basis, and the track has been an important cog in Crate Racin' USA's 17-year existence.
"Adam [Stewart] is one of the reasons we're fully on board with the decision to sell this racetrack," Donahoo said. "He's been here since he was a kid, and his first dirt track job was right here. He's had the opportunity to work, travel and now operate Crate Racin' USA, and he's been to a lot of tracks and learned a lot about the racing industry. This place will be in good hands, and we believe it's a good decision for the long-term future of the racetrack."
Stewart couldn't be happier to acquire the third-mile oval, which was the place that launched his own career in the sport when he was a teenager. He grew up in the area, and attended the track on a regular basis as a youngster, and since that time his motorsports career has risen to a point where he's responsible for the day-to-day decisions while operating Crate Racin' USA, one of the country's most visible and fastest-growing sanctioning bodies for 602 and 604 Chevrolet Performance Circle Track Engine-equipped machines.
"I've got plenty happening with the daily operations at Crate Racin' USA, and it will be business as usual for our organization as we head into the future, but the opportunity came up and it was something I couldn't not do," Stewart said. "It's home for me. It's where I started, and I think the place has a lot of potential with some revamping, and we'll gradually be taking those steps. The track has so much history, and there's so much potential. It has had the same ownership for 45 years with Lynn Phillips and Alfred Gurley, and also Alfred's family with Mike Donahoo involved. As far as weekly tracks go, there's probably not a stronger one in this region."
Talladega's facility, which includes a go-kart track, has operated weekly on Saturdays with Super Late Model, Limited Late Models and Crate Late Models (604 and 602 classes) among regular divisions. The Ice Bowl is among the most popular offseason events in the country, and Talladega has hosted other major races in the past, including the Lucas Oil Late Model Dirt Series.
Back to News